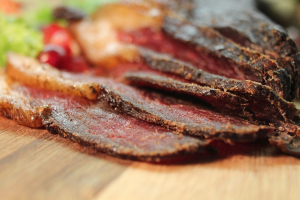 Dialing in nutrition is important for any athlete, and since jiu jitsu is such a physically demanding sport, your diet will determine your performance.
Protein seems to be one of those dietary sources we just can't get enough of. I know, I've heard the arguments that we over-inflate the importance of protein, and that it's likely that many of us get the necessary amount of protein in our diet without giving it any special consideration. But I find that I just feel better when I eat more animal-based protein. It boosts my energy, clears my brain fog and gives me more endurance. I also tend to recover from workouts better and grow stronger if I eat more protein.
Animal-based protein can be expensive and hard to find for a snack. Ever since experimenting with the carnivore diet, I've been trying to find easy snack ideas that include animal-based protein.
Protein snacks are actually relatively plentiful. Where I live, there are a few grocery stores that carry a pretty good selection of beef jerky, so that's a good start.
Some of my favorite beef jerky includes: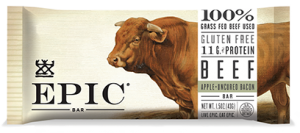 Epic Bars – These protein bars are made of grass-fed beef (and other assorted meats), and they're delicious, especially the beef. The amount of protein per bar varies between 7 and 15 grams depending on the meat that's used.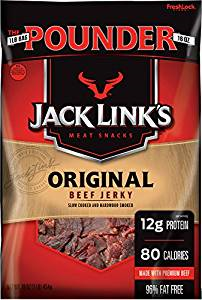 Jack Links Beef Jerky – Just a classic flavored beef jerky. It's always moist and is great in a pinch. This brand is also pretty cost effective, can be found in most grocery stores, and it's often on sale.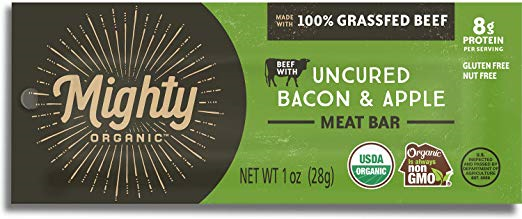 Mighty Bar – These are another grass-fed  beef protein bar. They make for a very tasty snack.
Of course, beef jerky isn't the only way to get protein on the go. Here are some other options for protein snacks: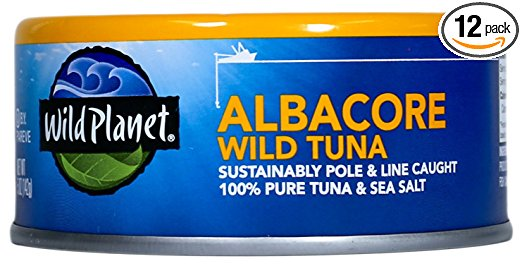 Wild Planet Tuna – Starkist Tuna works just fine, but if you really want to treat yourself, you have try some Wild Planet Tuna. The flavor is night and day compared to other brands. I eat it right out of the can.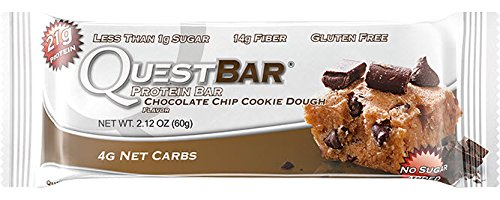 Quest Protein Bars – Not exactly "animal-based" protein, but these protein bars are a delicious way to get some extra protein.
Another trick I use is to cook a bunch of chicken breast on Sunday and eat it throughout the week. This works well if you are employed somewhere that has an office refrigerator. I'll buy chicken breast in 3-pound packages (sometimes I can find buy-one-get-one-free specials) and slice the breast lengthwise down the middle to make them thinner. I'll marinate them overnight, then cook them on the grill, and pack them in a gallon Ziploc bag to take to work. I can eat them all week, they'll get a little dry by Friday, but still taste alright.
Here's the marinade I use:
1/2 cup extra virgin olive oil
1/4 cup fresh lemon juice

(or 2 fresh squeezed lemons)

1/4 cup Italian seasoning
1/2 teaspoon cracked black pepper

 

1/2 teaspoon coarse salt (kosher or sea), or to taste
3 cloves garlic, crushed with the side of a cleaver or minced

 
We also have a cafeteria where I work, so I can go there and order some plain burger patties to snack on. This same trick works at McDonald's. Apparently hamburger patties from McDonald's are 100% beef, which makes them a great source of easy, cheap protein on the go.
That's just a few ideas for snacking when you want to up your protein intake. If you have any other ideas it'd be great to hear about them, just comment below!
UPDATE:
I just came back from the hardware store, and they were selling this at the checkout, so I had to give it a try. This beef jerky is delicious. If you like spicy jerky you should give it a try: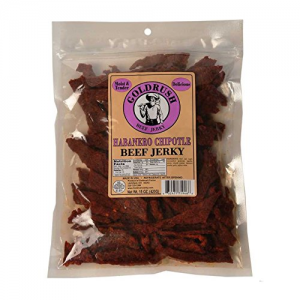 Gold Rush Habanero Chipotle Beef Jerky – Moist, and full of flavor. They managed to extract the flavor of Habanero and Chipotle, but still keep the spice level tolerable. Very good taste.