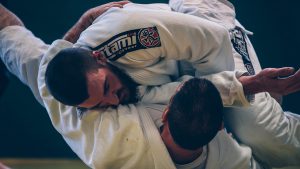 I spend a fair amount of time surfing the web for jiu jitsu related content. I'm always looking for jiu jitsu blogs that are informative, funny and entertaining. There's no shortage of jiu jitsu related material on the internet, but I've found myself going to the same resources time and time again. As this blog (bjjmatrat.com) serves as a place for me to list resources that I plan on re-visiting in the future, I thought I would compile a list of jiu jitsu blogs that I like to read so that I can quickly reference them when I need to.
Since I'm always looking out for good jiu jitsu content, I'll update this list as I find new stuff. If you have any suggestions about jiu jitsu blogs not listed  here let me know in the comments so can check them out.
Like I was saying before, I'm always on the hunt for more jiu jitsu related content, so if you know of anything really great I'd appreciate hearing about it in the comments.