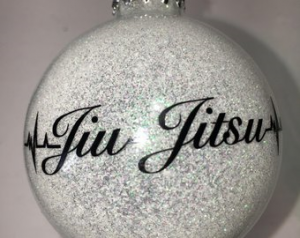 It's that time of the year again, and you're trying your best to drop hints to your family and friends about the cool jiu jitsu gear you'd like. But you don't have an easy list to point them to. Well I got you covered. Here's a list of the coolest jiu jitsu gifts I've found this year, all in one place so you can easily send your mom this link so she knows what to buy for you.
Leglocks: Enter the System by John Danaher  – This highly anticipated DVD series was finally released, and it is a treasure trove of information. We've been working through the system at our school and each lesson is a game changer.
Discipline Equals Freedom Gi from Origin – Jock Willink teamed up with Origin to create this lightweight, super tough gi. It looks as great as it performs.
Mastering Jiu Jitsu by Renzo Gracie and John Danaher – Two legends put their heads together to write this thesis on understanding the nature of jiu jitsu. They take you through all the phases of a fight and teach you to win from any position.
Travis Stevens 14 DVD Bundle – Travis Stevens is a Judo Olympic competitor, and a black belt in Jiu Jitsu under John Danaher and Renzo Gracie. Pick up his DVD bundle to learn all this tips.
Jiu Jitsu Cell Phone Case – With Jiu Jitsu becoming more popular by the day even cell phone case makers are producing some quality accessories. Choose from these cases to protect your phone.
Jiu Jitsu Hoodies – Stay warm in these choice jiu jitsu hoodies. There's an ever growing variety of hoodies available.
Subscriptions to Gallerr – Choose from the many modules available from Gallerr.com to sharpen your jiu jitsu skills.
Membership to Henry Akins' online "Mind Blown Jiu Jitsu" club – A Rickson Gracie black belt, Henry Akins is prolific teacher of the art. Akins is constantly adding new content to the members only area of his site. Membership not only grants you access to his online content, but also gets you into his private FaceBook group where Henry is easily accessible for answering questions.
Acai Recipes Cookbook – Need I say more?
Protein Gift Box – A box chock-full of protein from MuscleBox.com.
Jiu Jitsu License Plate Frame – Better than a bumper sticker, a license plate frame is a great way to decorate your ride with your love of the gentle art.
Some other gift ideas that can't really be linked to might include a private lesson with a local black belt, a month's training paid for, covering a competition entry fee, or just a good old fashioned gift card to your online outlet of choice.
Happy shopping!