Neil Melanson is a grappling coach who has trained under "Judo" Gene LeBell and has taught Chael Sonnen, Rand Couture, Frank Trigg, Vitor Belfort and many others. He specializes in catch wrestling and is known for his closed guard technique, which focuses on an MMA style guard, always protecting the head from strikes.
Luckily Neil has posted numerous videos available on YouTube, which provide insight into his unique grappling style. Spending some time studying these videos will give you a new perspective on how to use the closed guard. Particularly interesting is how he uses grapevines when he has someone in guard to control them.
Closed Guard: Getting off the Center Line

Another technique of interest is his way of controlling your opponent by locking your knee behind their shoulder for a shoulder pin. This gives excellent control and opens up numerous opportunities for attacks.
Closed Guard: The Neil Knot

Closed Guard: The Irish Collar

Neil has also published instructional materials available for purchase: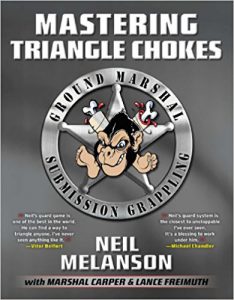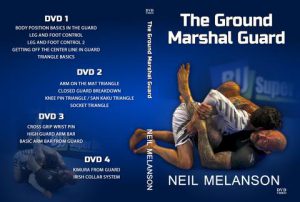 You can read more about Neil at his website: NeilMelanson.com