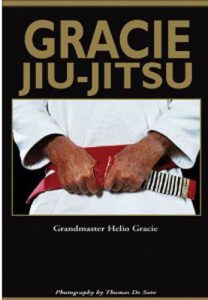 Long known as the torch bearers of the modern martial arts world, the Gracie family revolutionized the sport of fighting, and are largely responsible for the popularity of Mixed Martial Arts today. To re-hash a commonly known history, Gracie Jiu Jitsu had it's beginnings when a frail young man named Helio Gracie began teaching Judo at his brother Carlos's academy. Helio found himself in a position to conduct his first class when Carlos Gracie himself was running late to teach. Carlos's student, Mario Brandt, was waiting for his lesson, and rather than have him wait, Helio took over for his brother in his absence.
From that first lesson Mario asked if he could continue lessons with Helio, and Carlos agreed. The rest, as they  say, is history.
Carlos, being a small man, and ill of health, realized that the athleticism needed to be effective in the Judo/Jiu Jitsu currently being taught would need to be modified if it were to work for a person with his physical traits. From that came many years of experimentation, which gave birth to Gracie Jiu Jitsu.
It is rare to have a martial arts master alive in your lifetime who is able to create such a practical and useful fighting form, and even rarer still that this master would release a book showing in great detail the secrets of his trade. If for no other reason, that makes this book worth owning for any martial arts enthusiast.
But aside from that, this book stands on it's own merit. Thomas De Soto captures all of Helios instruction in vivid detail. The photography beautifully distinguishes this book as the collector's item that it's meant to be.
The Gracie Master Text goes into great detail in over 1,200 photos, covering stand up defense, ground defense, how to deal with an adversary with a weapon, mount, guard, and more. There is even an appendix covering the Gracie diet, which some members of the Gracie family have been quoted as saying is at least as important as their Jiu Jitsu practice.
The price on this book varies wildly, so I would recommend grabbing one as soon as it's even remotely within your budget. I got mine, and I couldn't be happier to own such an important piece of the Jiu Jitsu legacy.
You can find your copy an Amazon here – Gracie Jiu Jitsu Master Text